The Aims of the Patient Action Group
A group of patients came together for differing reasons, from wanting to make our appointment system work better, to helping understand the issues facing our surgery. We found that we all had one thing in common when we came together which was "To improve the patient experience and support the Practice" - Run by the patients for the patients.
From this the Patient Action Group was formed. We felt that aims fit into 3 distinct areas:
Communication - giving feedback to both practice & Patients - helping deliver improvements
Information - Updates on new technologies - wellbeing initiatives - seasonal reminders
Fundraising - working on fundraising events to pay for better equipment to help deliver better patient care.
The Whitehill Practice Patient Action Group Facebook page explains what we are about. https://www.facebook.com/groups/315854482621227/
We have had some great feedback to the changes that are happening within our surgery and patients have been engaging with us and giving feedback, so a real community feel, and patients feeling that they have a voice, whilst seeing some real change.
Once we have established and have a few more members within our core group, we would like to introduce a bi-monthly evening well-being event, on a particular health topic. We could offer light refreshments and the chance to chat following the wellbeing session.
Another focus is to increase the membership of the Patient Action Group committee and make it representative of our practice population. More hands make light work, and the more people who can join, means that we can be more effective and work through more ideas, as we go along.
So if you are interested in finding out more then please do contact us with a view to coming along to one of our next meetings.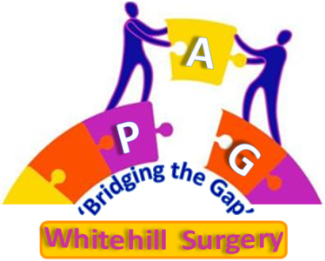 Getting Your View
The group would like to contact patients on occasion by email and/or text so that they can obtain the views of the widest group of patients possible. We would like to obtain your email address and mobile phone number to do this. Please complete the Patient Contact Form to provide your consent for this.
Our key roles are:
Create and improve two way communication between patients, the practice and the community it serves.
To bring a sense of partnership between practice and patients
Provide an avenue for patients input in the way facilities and services are planned and executed, and to influence those services.
Provide constructive two way feedback on patient and community needs, concerns and interests.
Collect patient opinions and experiences to help the practice to evaluate its services.
Communicate to the practice community and/or the wider community information about the practice.